Long Island Epoxy Flooring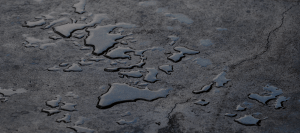 Advanced Moisture Testing of Long Island is dedicated to providing quality epoxy flooring and exceptional moisture tests to our clients. We work to prevent moisture related issues from happening before they develop. Our company on Long Island is also fully licensed and insured, so you'll definitely receive the most accurate work. We're also certified by the International Concrete Repair Institute, which is a distinction that many other local companies don't hold. It sets us apart as it gives us a greater understanding of the tests we perform.
Clients with all different kinds of buildings, ranging from offices to retail stores, depend on Advanced Moisture Testing to deliver the best services. Our Long Island epoxy flooring has a reputation for being one of the best solutions for a long lasting floor. In addition, we perform all of our services ourselves. We never delegate our work to subcontractors because we truly strive to create the highest quality work.
Although our company provides the entire tri-state area with our wide array of moisture testing services, we're always looking to expand to other locations. Our professionals arrive to every job with all of the necessary, advanced equipment to complete the task at hand. They're also all fully trained in applying epoxy flooring in Long Island buildings. You'll be impressed with their friendly and courteous attitude, as well as their accurate work. Trust in Advanced Moisture Testing to give you the best peace of mind for your flooring. Choosing epoxy flooring has a number of benefits for you and your Long Island building. Unlike just a simple coating, actual epoxy flooring consists of several layers of epoxy that are installed on the floor. This extra thickness gives the floor the complete protection you need. It creates a strong and dependable barrier that will prevent moisture from seeping into your flooring, as well as any damage from happening to it. Although can be great for any kind of setting, we highly recommend it for industrial buildings in particular. Advanced Moisture Testing offers several different options to choose from, so you'll have one that's just right for your business.
We also use only the highest quality materials for all of our projects. Whether we're working on epoxy flooring, concrete repair and preparation, or another service, our customers know they'll have reliable floors for their Long Island building. Advanced Moisture Testing can also even create custom epoxy systems that are tailored to our customers' needs. With every job, we carefully prepare the concrete with a thorough cleaning. We'll also perform moisture testing so you won't have to deal with potential water damage later on. Have the moisture content of your concrete evaluated now before your flooring is installed!
For epoxy flooring you'll be able to depend on for years, choose Advanced Moisture Testing of Long Island. We can be reached at (631) 567-9269. Our team on Long Island would love to discuss all of your options for moisture testing with you and which test is ideal for your building's floors. Plus, we can talk with you about our Long Island epoxy solutions and how they will give your flooring the protection you need. When you're installing a new floor covering, our array of services simply can't be overlooked.