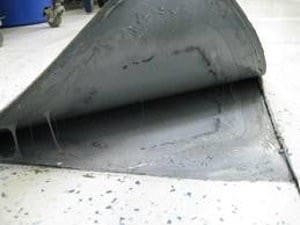 For experts in epoxy flooring, look to Advanced Moisture Testing on Long Island. We also offer several different types of moisture tests for your convenience. These solutions demonstrate our dedication to preventing moisture related problems from happening in your floors. Although those kinds of repairs can be taken care of, it's less stressful and costly to take care of moisture before your floor is put down. That's where we come in. We're ready to evaluate the moisture in your Long Island building, as well as put in epoxy flooring.
To give our customers the greatest peace of mind, we're fully licensed and insured for all of our work. We've also received a certification from the International Concrete Repair Institute. Not all epoxy flooring companies on Long Island carry this kind of qualification. In comparison to the competition, we have a more thorough understanding of each test we work on because of this distinction. Advanced Moisture Testing strives to provide the highest quality solutions for our customers as well. That's why we use only the finest materials and most advanced equipment in every job.
Epoxy flooring is a great addition for all kinds of Long Island businesses, whether they're retail shops or office spaces. This type of flooring can easily provide you with the moisture protection you're seeking. That's because it's made up of a few different layers of epoxy, essentially creating a thick barrier that will stop moisture from invading through your floor. Furthermore, the epoxy flooring we install is known for how long it lasts in Long Island buildings. We'll inform you of what we're doing at every step in the process so you aren't left in the dark.
Advanced Moisture Testing keeps a qualified team of professionals that work to protect your floor from moisture damage. All of our epoxy flooring work is done by our own Long Island employees so we can ensure that it really is up to our standards. You'll never find our work outsourced to subcontractors. Furthermore, all of our technicians have a friendly and positive attitude whenever they speak with our clients. They begin each epoxy flooring job by cleaning the concrete, then performing a moisture test to detect any potential water damage. Once this is completed, we'll install your brand new Long Island epoxy flooring for you.
Make the switch to epoxy flooring and discover how much of a difference it can make in your Long Island business. Although it's great for any company, it's particularly ideal for industrial buildings. You'll never have to worry about moisture being an issue again! If you choose not to have epoxy flooring in your Long Island business, we also highly recommend having a moisture test conducted. If it's done before your flooring is installed, so you won't have to worry about moisture issues down the road.
Give Advanced Moisture Testing a call today at (631) 567-9269 to have the very best epoxy flooring for your Long Island property! You'll discover that an installation by our professionals will easily last for years. Advanced Moisture Testing also provides our services all over the tri-state area for your convenience. Speak with us today and discover how our epoxy flooring can protect your Long Island building.