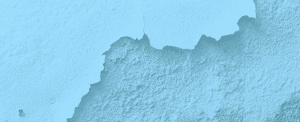 presence of moisture in any home or business environment can be a sign of hidden problems that may be lurking behind the walls or under the floors. To be sure that your home or commercial location is free of moisture and any related problems, moisture testing should be performed by an experienced professional. Following are some frequently asked questions about moisture testing and the problems that can be caused by moisture.
What are some of the signs that moisture or water may be present in your home?
One of the most easily detectable signs of a moisture problem is the presence of musty odors. This is often a strong indicator that there is water damage somewhere nearby, possibly hidden in insulation behind walls, under floors or in a crawl space. Other indications of water problems include:
Floors that Blister, Bubble or Curl Up
Dark Patches on Walls or Ceilings
Bubbling or Cracking Wallpaper or Paint
Is mold dangerous?
Mold and mildew can cause health and respiratory problems and people who have asthma can be particularly susceptible to respiratory complications when exposed to mildew over a prolonged period of time. In addition, anyone with a weak or compromised immune system may be susceptible to lung and respiratory infections after exposure to mildew. In addition to causing health problems, mold, mildew and moisture can damage the structure and foundation of your home and can cause significant problems that take a considerable amount of time and money to correct.
Should you check for moisture before installing a new floor?
Approximately 85% of all floor installation failures result from moisture problems. If you are installing a floor over concrete, it is especially important. If moisture comes up through concrete, it builds up between the concrete and floor coating. Over time the adhesive breakdown and no longer sticks to the floor. This can lead to the floor finish popping up or blistering. When there is a buildup of moisture between concrete and a floor or floor coating, mold and mildew can also occur.
Is moisture testing important for a new construction project?
Accurate moisture tests should be performed before the start of any construction project. Moisture that remains within concrete, wood or any other surfaces can be a disaster to any building project. There are many effective tests that are designed to test for moisture on different materials and some methods are also designed to measure the levels of other substances beyond moisture and humidity. Before starting any construction project, contractors should consult with a moisture testing professional that can perform specific testing on the building site.
What types of tests are performed to detect moisture?
Professional moisture testing may include any of the following tests:
Thermal Imaging – A specialized thermal imaging camera is used to detect moisture buildup inside walls, using differences in temperature. It can find leaks in ceilings, prevent the buildup of mold, find water leaks, and detect moisture buildup behind walls.
A Calcium Chloride Test is used to determine the rate of moisture emitted from a concrete slab.
A Hood Test determines the relative humidity above the surface of a concrete slab.
Core Testing consists of drilling a portion of the concrete slab out and sending it to a lab for testing. The results help determine if certain contaminants are present in the slab.
A Contour Mapping Program shows the estimated moisture content throughout an entire floor layout.
Can you recommend a reputable moisture testing company?
Advanced Moisture Testing provides high quality moisture testing services for homeowners, contractors, builders and consumers throughout New York and the tristate area. They are certified by the International Concrete Repair Institute and can perform the proper moisture testing for any surface. If you are concerned about the moisture levels in your current home or your place of business, call for a consultation today at 631-567-9269 or 631-567-9314.