Brooklyn moisture testing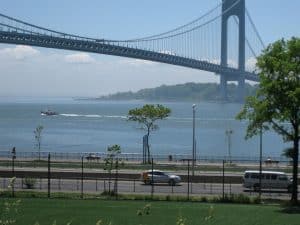 Advanced Moisture Testing of Brooklyn is known as a reputable moisture testing company. You can depend on us for all of your needs and to ensure that your flooring is free of moisture. Our Brooklyn moisture testing company has specifically tailored solutions to prevent any kind of water damage in your building. Furthermore, we're completely licensed and insured for all the work we do.
Brooklyn customers choose us as their moisture testing company for various reasons. One of them is that we're certified by the ICRI. This important distinction means that we have more accurate test results for our customers. Furthermore, our Brooklyn moisture testing company uses only advanced equipment to carry out every job. It is also used by Brooklyn professionals at our moisture testing company that have received training and are experienced in the field. We're confident that we'll be able to fulfill all of your requirements for moisture testing.
Our moisture testing company offers our solutions to all kinds of retail, industrial, as well as commercial buildings in Brooklyn. These are absolutely essential for any property. If moisture accumulates under a floor covering before having a test done by a Brooklyn moisture testing company, there are several negative consequences that can occur. However, they all cause complications and might even result in expensive repairs. Not only can your Brooklyn floor covering become damaged, but your business may be affected as well.
When you trust in our Brooklyn moisture testing company, you'll have peace of mind. Our tests will determine just how much moisture is in your concrete and what can be done about it. The type of adhesive used depends on how much moisture is present. You shouldn't wait until after your flooring is installed; instead, depend on our Brooklyn moisture testing company to detect it right away.
For every job, our Brooklyn moisture testing company provides our customers with a thorough ten page report. It'll give you the proper guidance you need when it comes to installing a floor covering over your concrete. Because we also offer a wide range of test procedures to choose from, we'll have one that will be suitable for your Brooklyn building. The accuracy of the tests performed by our Brooklyn moisture testing company is renowned. In addition, they've helped our customers save money on preventable repairs and prevent liability problems.
Moreover, our Brooklyn moisture testing company is capable of concrete preparation and installing epoxy flooring. Our experienced team can seamlessly repair any cracks in your concrete. Although it is a detailed process, we have all the skills needed to properly complete it. Brooklyn customers also come to our moisture testing company for epoxy flooring. In every project, we use the highest quality materials so our customers have floors they can rely on for decades.
Speak with Advanced Moisture Testing of Brooklyn, a leading moisture testing company, today at (631) 567-9269. Our professionals will inform you about our entire list of solutions and then select the most suitable option for your building. The goal of our Brooklyn moisture testing company is to produce accurate test results so you can obtain the flooring you need. Our solutions will help you prevent water damage before it ever occurs.